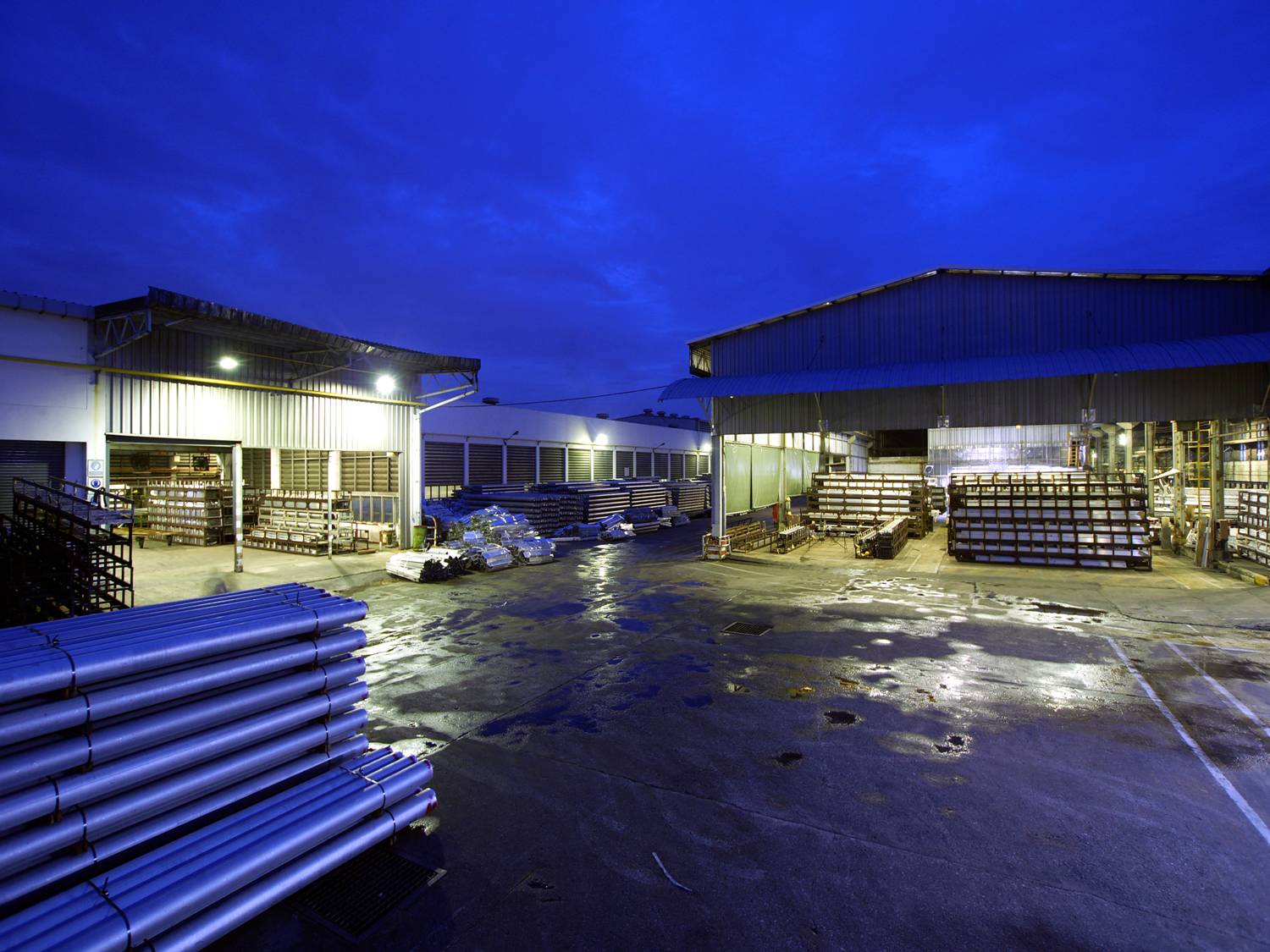 Almet Thai Limited is Thailand leading producer of aluminium products. Supplying local and intemational industry with quality extrusion products since 1969 related business areas. Almet Thai Limited former Alcan Nikkei Thai Limited. Since February 2002 Alcan Nikkei Thai Limited change its name to Almet Thai Limited which reflected a change of ownership.
Almet Thai decided to implement the ISO 9002:1994 quality management system in 1995, as a mean to control production system and improve internal quality management in order to meet the international standard.
More over, the company had improved and developed quality system until successfully passed evaluation, the final assessment made by RWTUV(Thailand), a brance of the intemationally recognized accrediitation organization and the ISO 9002 : 1994 Certificate was awarded in November 1996, at the same time, the company could passed also evaluation of environment AS ONLINE STORE
management by Aspect Moody Certification and received , certificate of environment mangement ISO 14001 : 1996 , on 14th December 1999, then the company become the first aluminium extruder whom being awarded the converted certificate.
Recently, Almet Thai was developing new business strategy and aiming at higher operational efficiency and better working result, the company, therefore had continously improved the quality management system and upgraded the quality system of ISO 9002 : 1994 toward ISO 9001 : 2000, the company quality system has passed the assessment by BSI Certification since 27 December 2002, and could also pass the assessment of being able to maintain a good environment managment and received ISO 14001 : 1996 certificate from BSI Certification on 27 December 2002. At the same time the company is quality system and good environment management were recognized by UKAS Institute of England.
The ISO 9001, and ISO 14001 will enable the company to successfully penetrate AS NZS codes
new, overseas market such as Indochina, USA, Europe and Australia as well as rendering its products more competitive in the domestic market, which is likely to be inundated with imported products in the wake of anticipated import tariff reductions and removal on trade barriers. Implementation of the ISO system also facilities grater consistency in product quality and operation which ultimately will give rise to cost savings.
Besides the ISO 9001, the company passed Codes sale here
the environment management ISO 14001 certificate in December 1999. This certificate show that the company is devotion and commitment toward protecting and caring about the environment. Almet Thai was with the accerdited TISI Certificate from Ministy of Industry of Thailand on November 1999.
http://www.alltimewatches.co.uk
http://www.replicaluxurious.co.uk